Zibusiso Ngwenya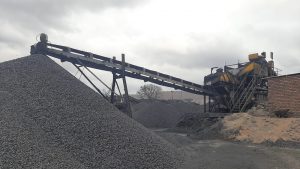 Government through the Ministry of Mines and Mining Development has set its sights on developing a USD $12 billion mining industry by 2023. The country has vast mineral resources which have the capacity to massively contribute to economic growth.
On that front two key issues which will make or break the ambitious but achievable target a reality are Exploration and Value Addition. Previously, exploration has been done by various companies with some of the data not reaching government.
This has been a major setback for investors as they would spend time and resources on exploration. Government has set up The Mining Promotion Company to engage in exploration activities on behalf of government.
"We have set up the Mining Promotion Company which is 100% owned by government, the purpose of this company is to conduct mineral exploration, upgrade targeted resources and channel them for investors after government has upgraded the level of information available about those resources," said Hon. Chitando.
The Government is also actively involved in creating space for the beneficiation of mineral resources. This will ensure that larger financial benefits accrue by adding value and the involvement of more players. To achieve this government has moved to stop the export of raw chrome, chrome concentrates and also unprocessed black granite among other interventions.
Minister Chitando said, "We have an number of value addition of black granite plants that are coming on stream, we also have a platinum base metal refinery which will be up and running by 2025. Over and above that we are increasing efforts for the local value addition of diamonds and there is an MoU which was signed about two weeks ago."
Once all the pieces are perfectly in place, Zimbabwe will be able to accrue enormous benefits from the beneficiation of mineral resources that are found in abundance around the country.