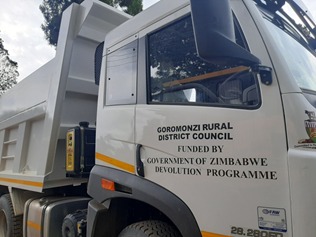 Through the devolution concept, the Goromonzi Rural District Council (GRDC) which was allocated a total of ZWL$ 12, 7 million in 2020 by the Central Government, has managed to improve the quality of service to its residents.
The funds were extended towards the purchase of capital equipment; and the provision of social services in health, education, roads and works, and water and sanitation (WASH) projects.
The chairperson of Goromonzi RDC, Alderman Brighton Sanyika commended efforts by the Second Republic to empower communities that were previously marginalised.
"The funds which have reached every community in Goromonzi district have not left anyone behind," he said.
"They have empowered Goromonzi residents as development programmes and projects are chosen by them through a wide and thorough public consultation process.
"Devolution funds have had a positive impact on the people and Goromonzi district at large as they have enhanced their quality of life through improved access to water and sanitation; improved access to health services; improved access to markets and improved quality of education," said Sanyika.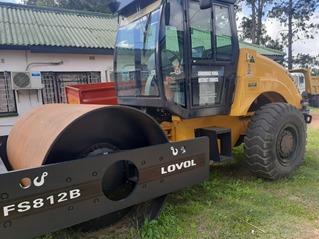 Asked for comment, Chief Executive Officer (CEO) of Goromonzi RDC, Mr Trust Madhovi said that delivery of services has improved as many key infrastructure projects that were lagging behind have either completed or are now on the final stages.
"Devolution funds have gone a long way in building the financial and material capacity of Goromonzi RDC to deliver palpable public services to the people.
"Several development programmes or projects such as clinics, schools, roads and key enabling infrastructure which had lagged behind in terms of implementation have either been completed or are now at final stages of completion.
"Devolution funds have had a positive impact on human livelihoods and will significantly contribute towards the attainment of Vision 2030 through employment creation for locals in projects taking place in their areas.
"It has also helped in stimulating economic development in Goromonzi and gone a long way in poverty alleviation", he said.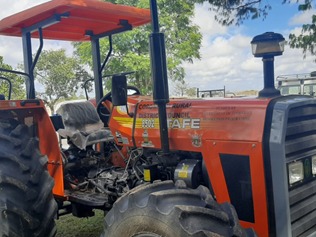 The thrust of the Second Republic in Zimbabwe is to ensure that the lives of the people are uplifted through the provision of high quality services to an upper middle class status by the year 2030.