By Farai Makubaza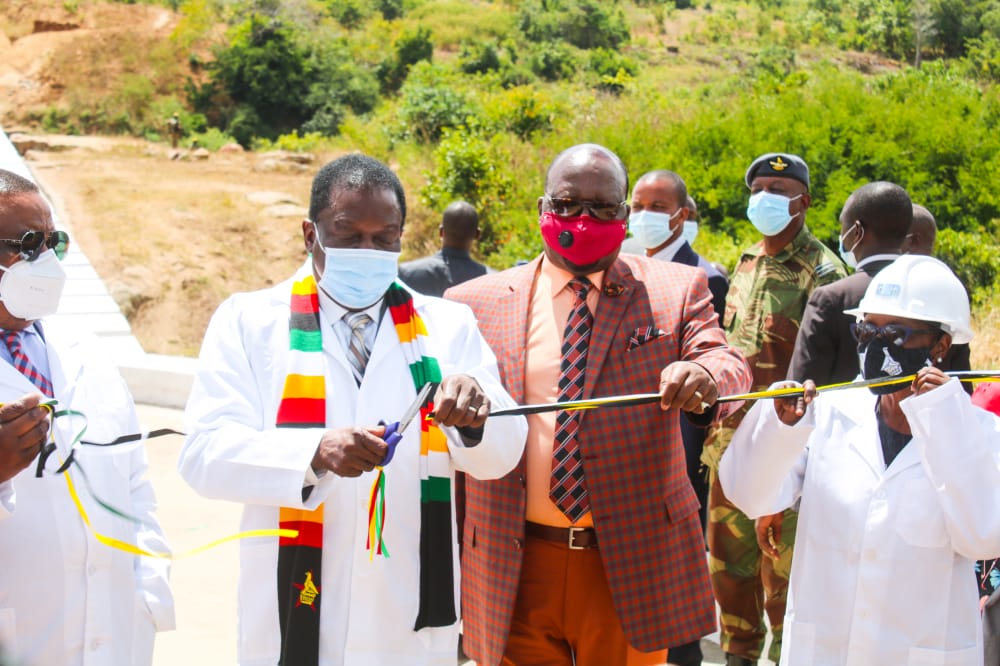 I was shocked Friday evening to learn of the untimely passing on of Mr Jonga, PS for the District Development Fund in the Office of the President and Cabinet. I was really taken aback for I had missed this heartrending piece of news for the greater part of the day, how could I not pick that. My life revolves around cyber space where time sensitive sharing is of essence. I should have picked it up, but I didn't. I then called his PA of many years, Sis Zodwa, as well as Director Water, Mr Toriro and they all confirmed the worst. Cde Jonga was no more. The last time a death really hit me this hard was when I lost my father who passed on in 2018. The devastating death of Mr Jonga is equally difficult to stomach because he had become a father figure to me at a very personal level.
As I took in the devastating news, and reflected on his life, it became apparent that that his legacy will be an enduring one, one in which future generations will learn of the legend of Jonga because of his immense contribution to the rural landscape. I was introduced to Cde Jonga in October of 2018, after a colleague who usually covered that portfolio was out of the country on official business. I thought it was a once off meeting, little did I know that it would be a chance encounter that would trigger a short, but intensely worthwhile one and a half year long relationship.
On the fateful day, I entered his office for briefing and met the legend of Jonga in person. There he was seated in his chair, a heavily built man, who carried himself with amazing ease. He wore a stripped suit, and his hair was dyed shiny black, I immediately took to liking him. He was conscious of his image, he dressed immaculately well to fulfil this part.
He greeted me with his booming but warmly voice, one which came from the deepest parts of his huge frame, and I immediately felt at home. He was a towering figure, yet so gentle, and this warmth radiated throughout 19th floor of Mukwati building. One thing which struck me at the first encounter was his sharp memory and knowledge of lineage and family trees, he was a fountain of knowledge. When I told him I was a scion of the Makubazas, at first the 'b' in my surname almost threw him off balance, but he quickly recovered when I explained to him that it was a burden of a colonial mistake inherited when my father who was studying at Thekwane High school, upon getting a birth certificate, was assumed to be of Ndebele origin, and as per Ndebele lexicon a 'b' was inserted therein, permanently distorting our surname. Immediately he began tracing and making connections with his own family and totem, he would go on to recite this numerous times at any given opportunity time, up until a time I also remembered the dots by heart.
We were on an assignment where DDF was doing road rehabilitation works in Matabeleland North and South provinces, as well as covering borehole and dam works that had been done countrywide. Irrigation consortiums were set up at village level and this had an impact on the financial standing of communities. He spoke passionately about alleviating rural poverty through availing of clean water sources, as well as ensuring that access and feeder roads to rural communities were trafficable. He was an integral player in the Zunde RaMambo concept which was rural-centric in nature.
The importance of this work will be felt across the country for a very long time to come. We travelled the length and breadth of the country without him, but one could feel his presence as we traversed the whole country witnessing the implementation of his vision. Whenever he was on such tours with the team, he would interact with villagers without the preposterous airs of town people or bureaucrats, he was indeed one of them, for their struggles were indeed his struggles. There was empathy there. The connections he would make between the work he was undertaking, and the NDS 1 and ultimately Vision 2030, was simply amazing, one fed into the other effortlessly.
As President Mnangagwa and progressive Zimbabweans are championing an Upper Middle-Income Economy by 2030, PS Jonga had his work cut out and he was alive to this fact. He would always remark that the Presidents' vision will be incomplete if the rural community was to be left behind, hence he devoted his life to working for the rural folk. He was a champion for widows under the 'Lest we forget' program. He was a voice of the voiceless and a proponent for formerly marginalised communities.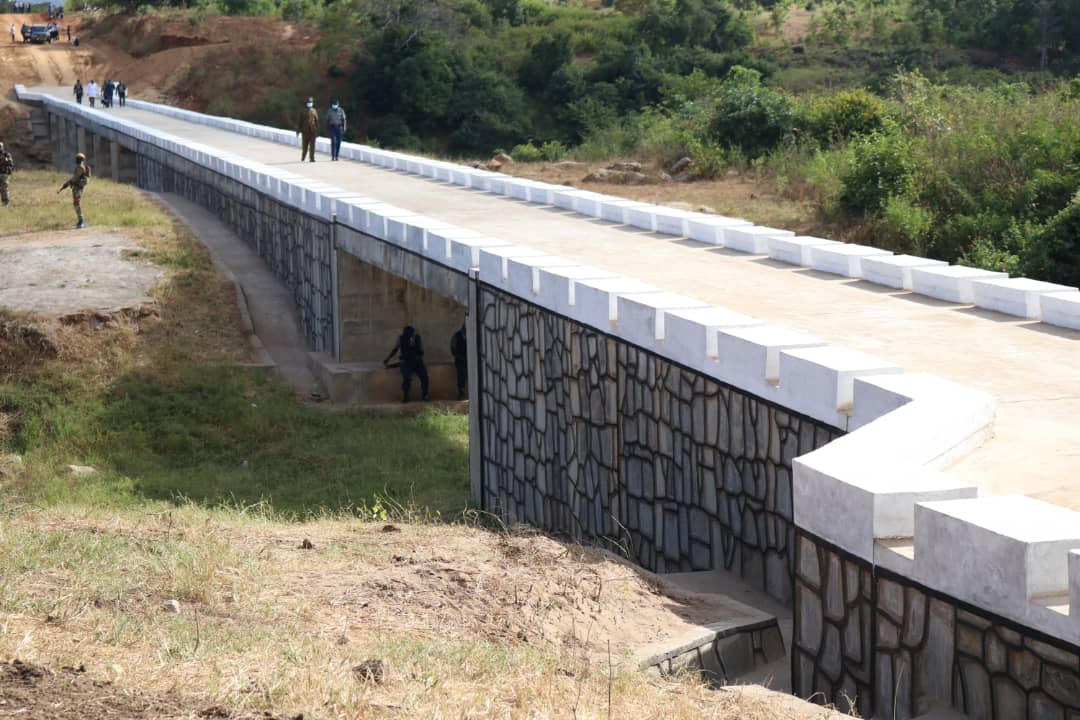 At the end of his tenure his mandate and tentacles straddled the cities as well. With local authorities failing dismally in service delivery, major cities have been plagued by water borne diseases like typhoid and cholera. The onerous responsibility to rehabilitate urban infrastructure naturally fell on PS Jonga. President Mnangagwa directed that central Government intervenes to militate in the plethora of City woes, and PS Jonga hit the ground running. Gweru, Kadoma, Kwekwe, Masvingo, Bulawayo and Harare to mention but a few troubled ones, are all beneficiaries of borehole facilities courtesy of DDF.
Another striking aspect about PS Jonga was how he could accommodate people from all walks of life at his offices. Whenever I visited his offices, it would be teeming with MPs from across the great political divide. Such was his nature to always find time to listen to their plight. Opposition MPs immensely benefitted from his all embracing approach, well those who bothered to. After all, the Zimbabwean he sought to serve, was not one because of party affiliation.
Cde Jonga rode the uneasy tides of political contestation with relative ease, all the while reasserting his devotion to a service that had indeed been his life's calling. Yet even then, he could never be second guessed or questioned about political loyalties, because he possessed a clarity of thought steeped in the revolutionary struggle which sired our hard won independence. To Cde Jonga then, minority parties that did not uplift their communities through DDF had simply not approach him.
The last time I was on a DDF tour we went to Masase Hospital deep in rural Mberengwa. The medical facility had been bedevilled by water challenges for over 4months, up until the administrator, Mr Sithole, called Mr Jonga. The response was swift, within 3 days a borehole had been sunk at the hospital bringing relief to patients and the community at large. I remember vividly one pregnant woman shedding tears of joy at Masase Hospital. Such was the impact of Mr Jonga. I could go on and on.
In Development studies, there is an adage, ' there can be no meaningful development without community involvement'. For PS Jonga it was 'there can be no national development without rural development.'
The last encounter I had with him, I was imploring him to write a book so as to immortalise his vast knowledge, he laughed it off and said we would discuss it at a later stage. As fate would have it, this was not to happen. The fountain has gone and with it, it's waters. The bane of our father figures, we should change this in our lifetime, otherwise we will always be subservient to colonial and foreign knowledge systems. As the sun has set on his glorious life, I say its a life well lived, more so because he dedicated his life to bridging(forgive the pun), the rural urban divide. The gains that have been realised this far in alleviating poverty in the rural areas can be attributed to the dedication of PS Jonga, and this legend will live on.
Go well Cde Jonga, you transformed a grateful rural terrain, the rural folks never forget thankfully.
Till we meet again Nzou, Samanyanga. So long.