By Moses Chitiyo
The Ketero family, from Muchatuta village in Chinyika Ward 16 of Goromonzi, is one of the leading flower farmers who are earning a modest living from growing and selling a variety of flowers at the African Unity Square Flower market in Harare.
They are currently realising at least USD 600 per week from the sale of a variety of flowers from their 0, 6 ha garden plot that is adjacent to their home.
In addition, they also sell at least 900 eggs for US$120 daily from their layer poultry project which they also run alongside their flourishing flower venture.
With the income realised from their farming business, the Ketero have been able to support at least 50 people directly and many other indirectly downstream.
Their only cry out to the Government, and one which has been a cry by many flower farmers in their village and neighbouring Gwaze village in Goromonzi, is the need for funding to set up drip irrigation systems as well as growing their markets and farming ventures.
The Government of Zimbabwe, under the Second Republic, had made numerous endeavours to facilitate the equipping of farmers with the necessary paraphernalia in order for them to contribute meaningfully to attainment of the objectives of National Development Strategy 1 as the country moves towards attaining Vision 2030.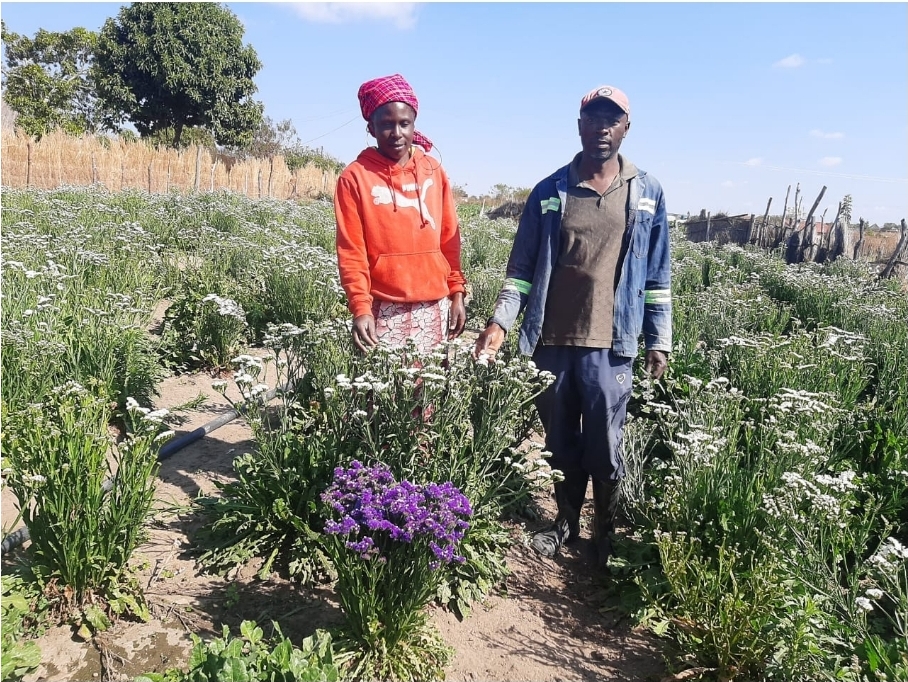 The production of cash crops like flowers guarantees foreign currency for the country and enables the foreign to be channeled towards other productive sectors of the economy.