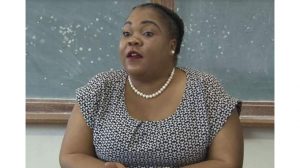 Mashonaland West War Veterans commended the war collaborators and non-combatant cadre's registration exercise and empowerment programs for liberation fighters that was launched today by the Minister of State for Provincial Affairs and Devolution, Honourable Mary Mliswa- Chikoka in Kadoma.
The exercise was officially launched on Saturday by His Excellency the President, Cde E.D Mnangagwa in appreciation of the work and commitment that was put fold in fighting for the black empowerment and independence of the majority.
Honourable Mliswa-Chikoka said the empowerment programs will see all the war liberators registered and vetted for credibility; benefitting from a lot of projects that were put in place to empower the gallant sons of the nation.
"Veterans of the liberation struggle are the bedrock of the country's independence, freedom and sovereignty. For this reason and many others, government is committed to empower economically the Liberation struggle veterans through a number of empowerment initiative drives.
"There are number of empowerment initiative drives that are coming under companies and corporates which includes, Veteran's mining company; Veterans Financial services; Veterans Health Services; Veterans Tourism Company; Veterans Property Development Company and Veterans Security Company," she said.
The process will start with induction of the War Collaborators and Non-Combatant Cadres leadership followed by a registration and vetting exercise to establish actual beneficiaries.
The registration exercise will commence on the 17th of June 2021 to the 17th of July 2021 in every district around the province.