Stakeholders from Rushinga and Mt Darwin districts are engaged in deliberations over the urgent relocation of about 140 families who are currently settled in the basin of Semwa dam, which is under construction. The mega dam, which when complete will cover a total land area of 4 500km2, will stretch for over 14 kms in length and will be the biggest dam in Mashonaland Central province.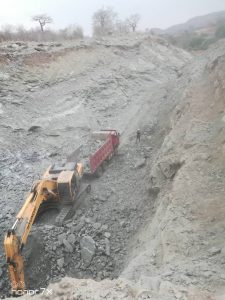 Currently construction wok is 39% complete and the pace with which construction wok is moving has necessitated urgent discussions around expediting the resettlement of villagers in the dam basin. Of the 140 families, 10 need to be moved as a matter of urgency, owing to the possibility of their homes being swept away in the event of heavy rains this season. The 10 homesteads are located in the part of the dam basin where water is likely to start collecting if the area receives normal to above normal rains this season. The families have been receptive to the idea of relocation, but have asked for compensation and assistance with the establishment of new homesteads, modalities of which Government is seized with.
Semwa dam, which is being constructed along the Ruya river, will upon completion, sit on the boundary of Rushinga and Mt Darwin districts.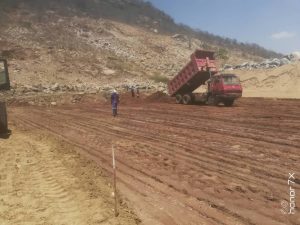 Also upon completion, the dam will result in the establishment of Semwa Irrigation Scheme, whose primary beneficiaries will be those families who are being relocated to make way for the dam, although extensive commercial agricultural ventures will also be established, drawing water from the dam. Plans are also in place for the establishment of a small hydro power plant although further consultations on this venture are still taking place.
The construction of the dam had long been on the cards but no meaningful action towards its construction had been initiated. However, with the coming in of the new dispensation, it only took a few months for construction work to begin in earnest. Due to the vast expanse of the dam it is likely to take several years before it is completed. Several Government Ministries and Departments are involved in the construction of the dam.